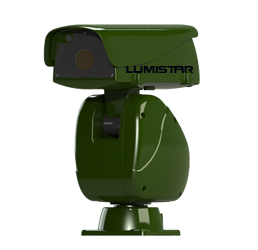 TURN IT ON, SEE THE THREAT.™
Thermal imaging systems fulfill a number of needs for industries using kilns and ovens. New advanced technologies allow plants to perform their own preventive and predictive maintenance rather than depending on third parties. Systems designed by Lumistar Camera are able to view the interior of kilns allowing for greater operational efficiency and safety by improving combustion control, locating hot spots, and collecting temperature data for real-time analysis. Using software, this information can be used to build databases of temperature data that can improve efficiency thereby reducing energy costs and pollution.
Temperature range zone

Improves efficiency

Increases fuel efficiency

Reduces pollution

Increases combustion control

Histograms

Real-time thermal images

Radiometric

Alarms

Analysis efficiency

Real-time instantaneous temperature readings within any area of interest

Alarm will warn of hazardous or unwanted temperature change, variation, non-uniformity to enable quality control over process

Thermal Process control enables industry innovative economic opportunity you can't afford to compromise

Unmatched high resolution industrial grade quality you can count on
More Info: Lumistar R5 Heatseeker™
Request more information.